Addendum and Corrigendum 4 for Selection of System Integrator for Implementation of Enterprise Resource Planning System for Surat Municipal Corporation (RFP No.: SSCDL-ERP-RFP-02-2 ...
More details
Request for Proposal (RFP) for Development of International Standard Cricket Stadium at Surat on PPP
More details
સુરત મહાનગરપાલિકાના યુ. સી.ડી. વિભાગમાં નેશનલ અર્બલ લાઇવહુડ મીશન અંતર્ગત શહેર કક્ષાએ વિવિધ યોજનાઓની કામગીરી માટે Manager - MIS & ME (Contract base) ની જગ્યા માટે વોક ઇન ઇન્ટરવ્યુ ત ...
More details
ABOUT SURAT - DIAMOND CITY OF INDIA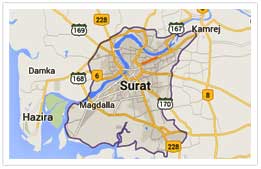 Surat is a city located on the western part of India in the state of Gujarat. It is one of the most dynamic city of India with one of the fastest growth rate due to immigration from various part of Gujarat and other states of India.
More Details
ABOUT SURAT MUNICIPAL CORPORATION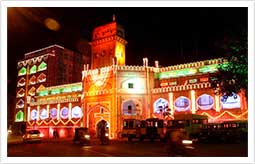 Surat Municipal Corporation is a local self government which has come into being under the Bombay Provincial Municipal Act, 1949.
More Details